Pat the (Great) Cat is now available!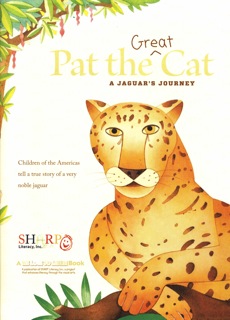 Children of the Americas tell a true story of a very noble jaguar. Pat was rescued by the Problem Jaguar Rehabilitation Program at the Belize Zoo and brought to the Milwaukee County Zoo. Over 1,600 students in schools in Milwaukee, together with students in Belize, spent the 2010-11 school year researching all aspects of Patís story and the wild world of the jaguar. SHARP students learned how individuals working together can make a difference in the lives of others. Patís tale is real-life evidence that tough circumstances donít always mean a bad ending. A book written by children for other children.
Available at Next Chapter Bookshop:
http://www.nextchapterbookshop.com/

Welcome to SHARP Literacy, Inc.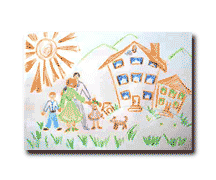 Discover how up-close, hands-on involvement in the visual arts, art history, and artist-in-residence programs is helping our students acquire strong reading and writing skills.
SHARP (Student Historical Art Resource Program) was developed in 1996. Ever since, thanks to the active participation of students, teachers and parents, this organization has achieved remarkable success in a number of Milwaukee area schools.
For the most recent school year, the literacy skills of SHARP second- through fifth-grade students increased by 40-70% . . . 40-70% . . . and these children received significantly higher post-test scores!

The long-term SHARP benefits are well-founded. Students who experience the arts are more likely to become academic achievers. They demonstrate a deeper appreciation and understanding of the world around them, a more positive work ethic, and a greater sense of pride in jobs well done.

They soar higher, faster.

According to the College Entrance Examination Board, students of the arts continue to outperform their non-arts peers on the Scholastic Assessment Test. SAT scores for students who study the arts more than four years are 59% higher on the verbal and 44% higher on the math portion than students with no course work or experience with the arts.

It costs $100 per year to give each of our students the invaluable SHARP reading and writing tools. Please help.